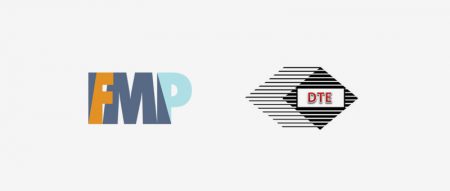 FMP, Inc. and DTE Announce Strategic Merger
On Nov 11, 2014
Facility Management Planners, Inc. and DTE Announce Strategic Merger to Extend the ARCHIBUS® Facilities Management Technologies and Consulting Services into the Midwest and Southwest U.S.
The two companies represent the perfect synergy to deliver an industry-leading IWMS solution to this area of the country.
San Diego, CA – November 11, 2014 – Facility Management Planners, Inc. (FMP), a progressive consulting and information management company that is a leading strategic implementer of the ARCHIBUS® Integrated Workplace Management System (IWMS) technologies, and DTE, a Cincinnati-based ARCHIBUS service and support company, today announced the two companies have merged in order to extend the full expertise and nationally established firm of FMP to the central U.S.
DTE will become an FMP company and retain its base in Cincinnati, OH, and serve the areas of Austin, Texas north to St. Louis, Missouri. "By adding Dave Holmstrom and his superior DTE team to the FMP organization, it represents an important addition to FMP's vision of delivering a #1 IWMS product to businesses in this area of the country," said Richard Yen, CEO of FMP, Inc.
"Clients in my area of the country are increasingly recognizing that IWMS must become a requirement in businesses today. And being able to deliver the ARCHIBUS product to them through FMP's leading strategy, consulting, and implementation services will help clients of all sizes stay steps ahead in terms of gains in infrastructure efficiency and competitive edge," said Dave Holmstrom, now Sr. Technical Solution Manager/Mid-West Region of FMP, Inc.
This merger will help FMP to provide companies with access to their trained experts and leading-edge processes and technology of the ARCHIBUS IWMS solution all throughout the central part of the country. As a result, more companies will be able to realize the benefits of applying proven facility management practices in the implementation of IWMS technologies to help lower operational costs and adapt to developing real estate and infrastructure portfolios.
---
ABOUT FACILITY MANAGEMENT PLANNERS, INC.
Facility Management Planners, Inc. (FMP) www.fmpca.com specializes in enterprise-wide consulting and data management solutions that allow our clients to gain control over their real estate and assets, helping them to make well-informed strategic decisions and lower operational costs. We offer our clients proven facility management best practices combined with innovative IWMS technologies. FMP leverages the ARCHIBUS® software to suit the wide variety of processes and tasks companies already have in place. ARCHIBUS is an industry-leading tool for those looking to leverage all of their company's assets, and to effectively manage all facets of their operational process. In union with ARCHIBUS, FMP creates an information system to effectively handle the evolving workplace.
###
For more information, contact:
Patrick Lynass
Business Development Manager / U.S.A.
FMP | Facility Management Planners, Inc.
San Diego, CA | Los Angeles, CA| Phoenix, AZ | Austin, TX |
St. Louis, MO | Washington, DC | Cincinnati, OH
619.398.8963, HQ
818.224. 8590, mobile
patrick@fmpca.com
www.fmpca.comd
Dave Holmstrom
Sr. Technical Solution Manager / Mid-West Region
FMP | Facility Management Planners, Inc.
San Diego, CA | Los Angeles, CA | Phoenix, AZ | Austin, TX |
St. Louis, MO | Washington, DC | Cincinnati, OH
619.398.8963, HQ
513.378.6084, mobile
dholmstrom@fmpca.com
www.fmpca.com
---